WORDS: Brad Lord IMAGES: Larry Chen As I'm sure anyone who's ever found themselves in a similar situation will attest, unexpected surprises are something that come with the territory of old school restoration projects. Surprises then – they really shouldn't be, but no matter how prepared you are for the inevitable,
that
call from the body shop telling you that you better come in, or
that
 tiny piece of surface rust that just turned into a fist-sized abyss after a couple of light taps with a screwdriver, always seems to come as a shock.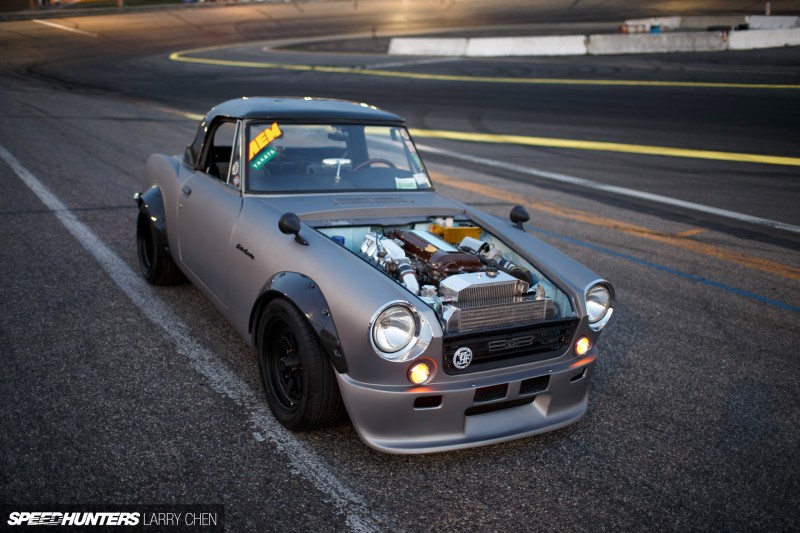 At one end of the spectrum there's minimal heartbreak and financial cost. At the other, you might be required to cut your losses altogether. But even if that happens, it's not
all
bad news, and often dire situations open the door to much better things. Just ask Willy Izaguirre – the proud owner of a very sweet 1968 Datsun 2000 Roadster.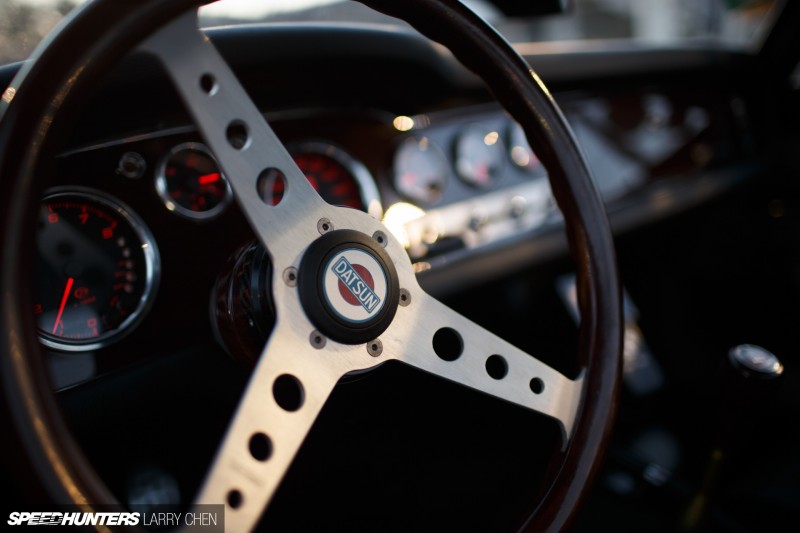 Like many others that have travelled the nostalgic car rebuild road before him, the car that Larry shot at Formula D's Wall Speedway stop in New Jersey is not the same car that he started this project with.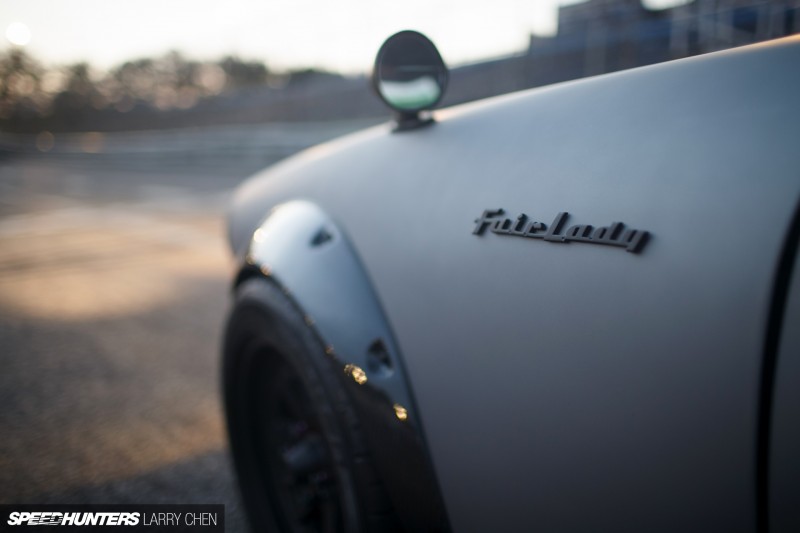 The first –a 1969 example and therefore one of the last Roadsters produced before the model was superseded by the Z car – had its rust-weakened frame twisted out of shape by the SR20DET that had found its way into the engine bay, prompting a chassis swap. That never happened though, because once the Roadster's body was pried apart from its underpinnings, it too revealed its true colours. It was bad – so bad in fact that Willy had no choice but to salvage the bits he could, scrap the rest, and go on the hunt for an entirely new car.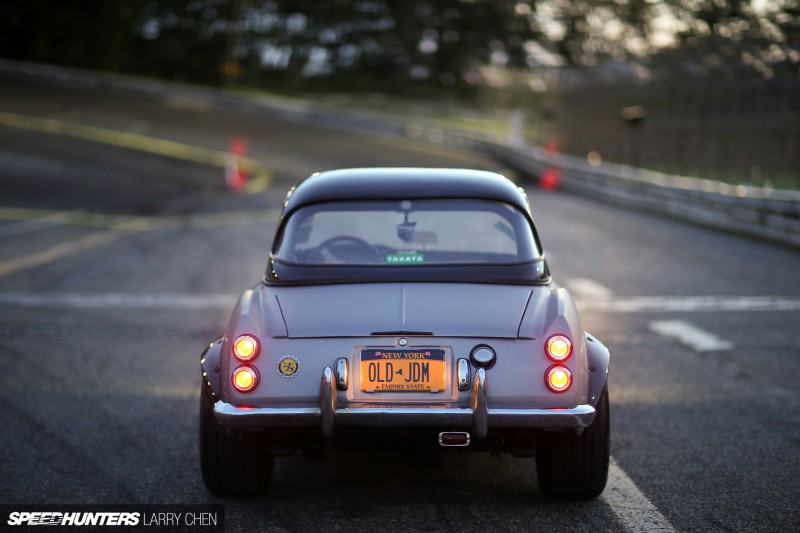 After finding a suitable candidate in this '68 SR311, I'd like to say that's where the troubles ended for Willy. It reality, there's been two rounds of panel and paint to get the replacement into the condition it is today. But I think you might agree though: his perseverance has well and truly paid off.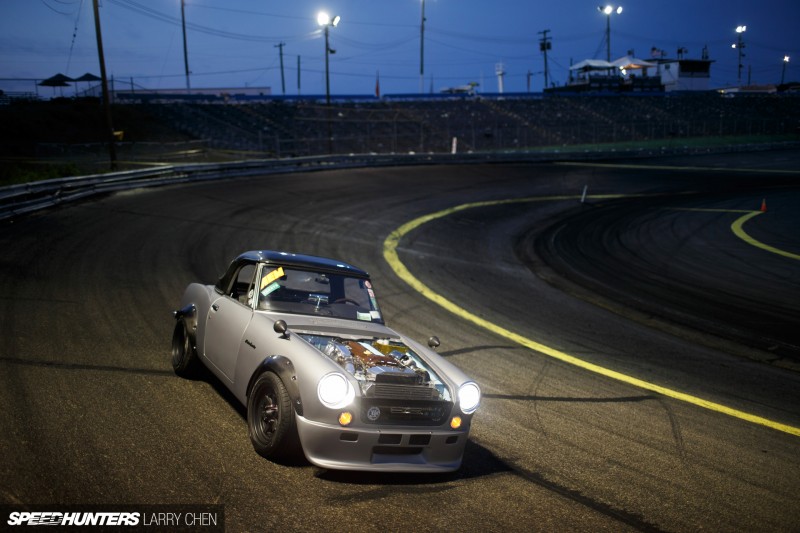 Right from the moment Willy embarked on the original build, he had a clear intention of what he wanted to achieve. On the back of a number of quick turbo Nissans, an SR20DET was always going to power the car, as would a host of supporting modifications around the driveline, suspension and brakes, to give the old Datsun a modern twist.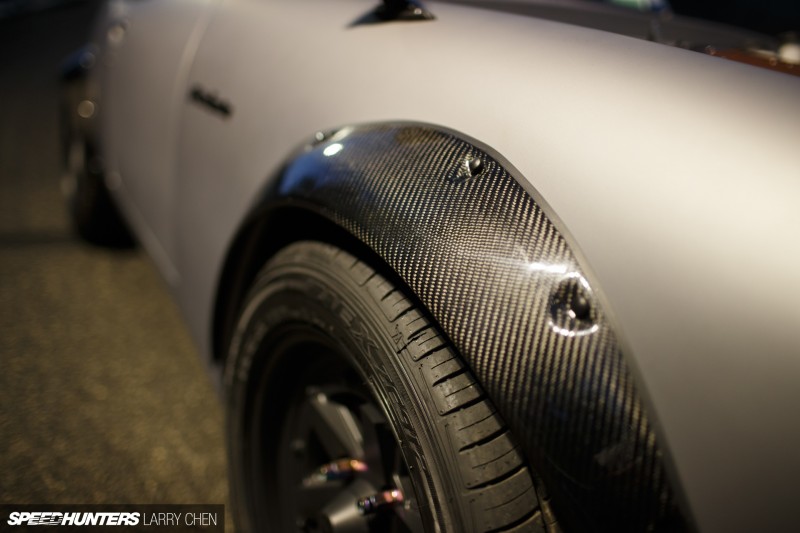 Marrying new school thinking with old school tradition doesn't sit well with everyone, but when a nice balance is struck, the result can be rather spectacular. Take the custom carbon fibre bolt-on fender extensions at each corner for instance. I love the contrast between the deep gloss, and the matte finish of the Mercedes-AMG Designo Magno Alanite Grey that's been liberally applied all over the exterior.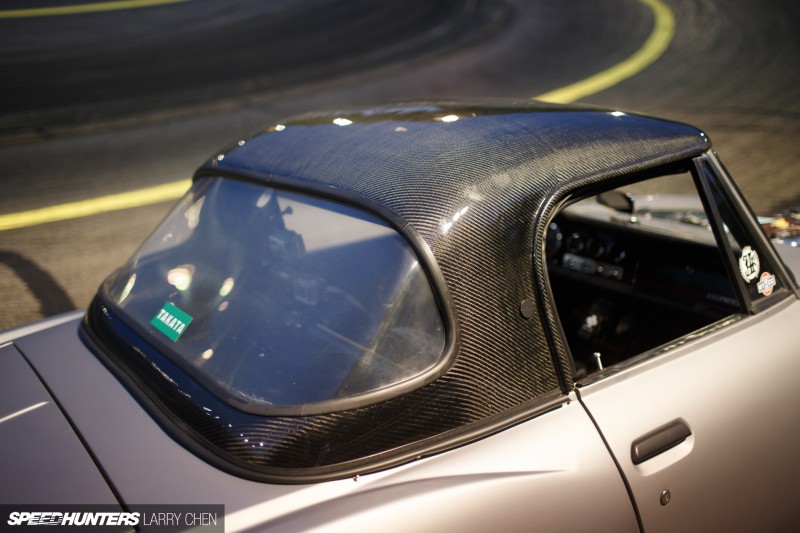 Although the car is mostly driven topless, the custom carbon hardtop is a pretty cool addition too.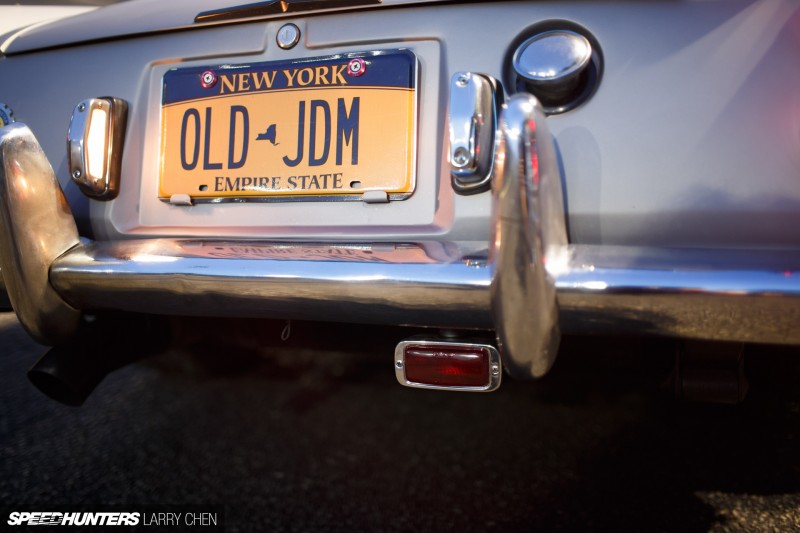 The one thing Willy hasn't done is rid the Roadster of all the things that help shape its identity. While some brightwork around the body has been deleted, or re-coated flat black, the shiny bits at the rear remain intact. That might sound like a bit of a mishmash of ideas, but collectively it works.
Turbo tuning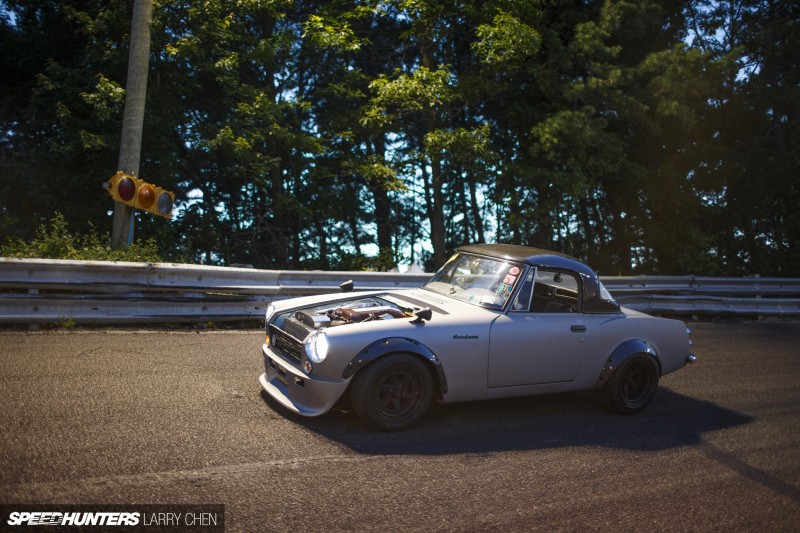 The other thing you need to know is, despite its inch-perfect panels and flawless paint, Willy built the car to be used – not parked up in the garage every other day of the year or even worse, trailered around.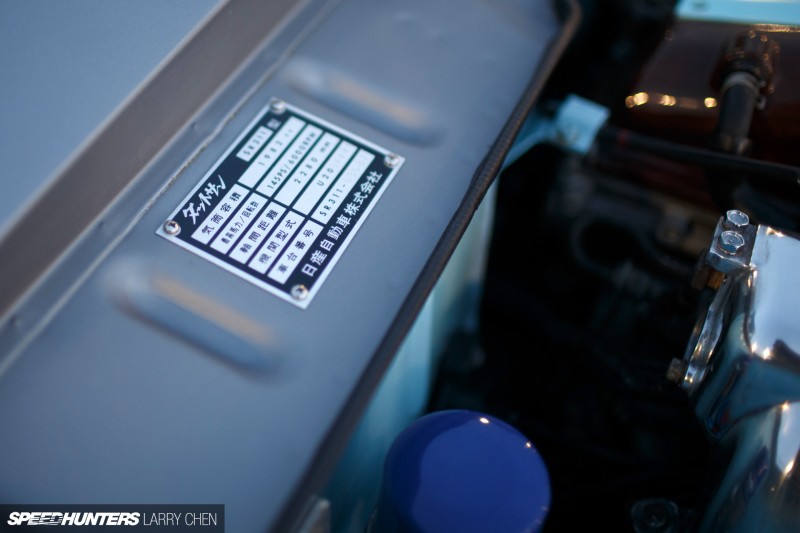 That becomes quite apparent the moment you avert your eyes into the engine room; despite the JDM chassis plate telling you a twin carburettor-fed U20 engine still lives there.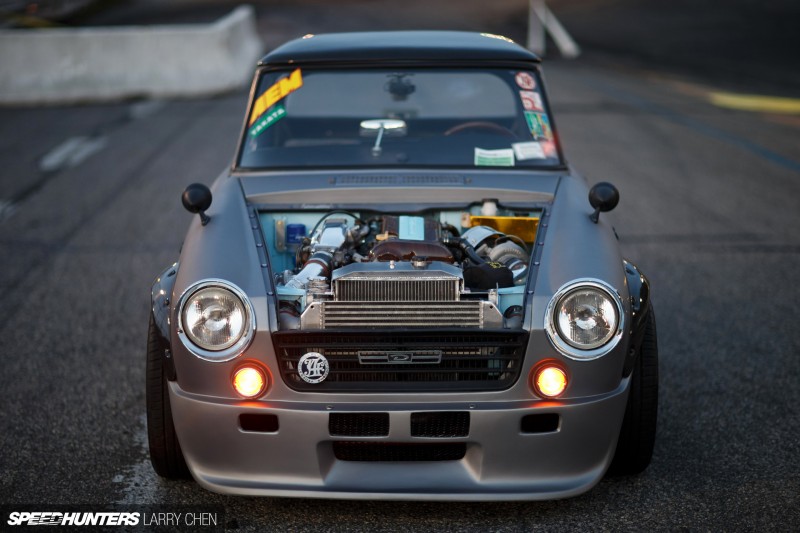 While it's still retaining the baby blue paint hue from the first paint job – the same colour as Willy's original car – the Datsun's compact engine bay is home to a S15-spec Nissan SR20DET.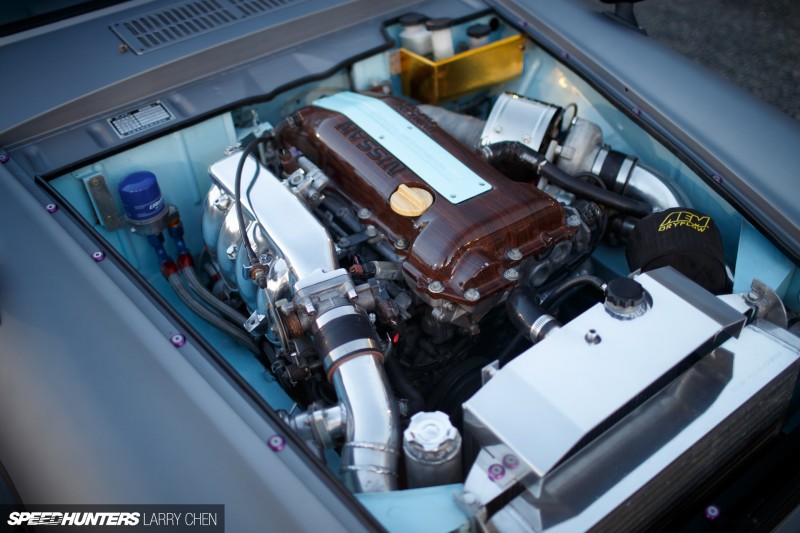 Although the 2.0-litre four-cylinder turbo engine features a factory-spec block fit-out, it's been the receiving end of numerous aftermarket performance parts, including Tomei and Crower valve train components and a pair of Toda 264-degree camshafts. You have to love the wood-grained valve cover too: a cool and somewhat fitting effect that was achieved through hydrographic coating.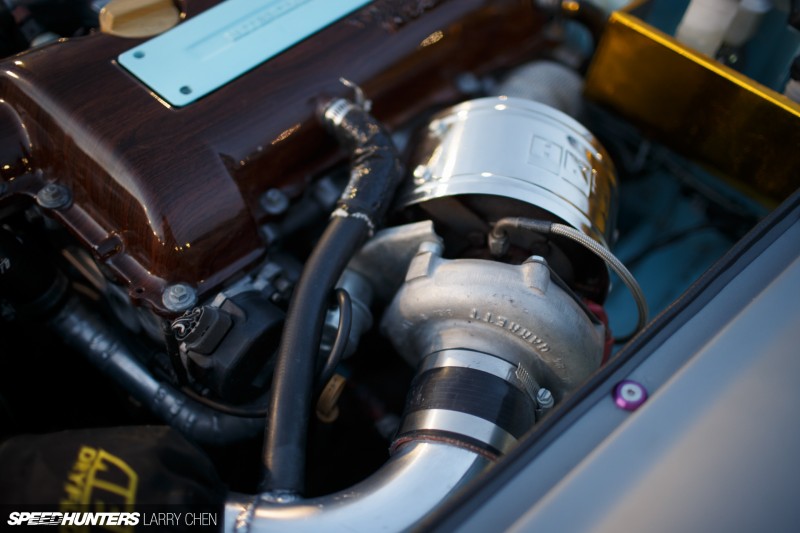 On the power-making side of the equation you'll find a suitably-sized Garrett GT2871R turbocharger perched upon a custom high-mount exhaust manifold and fitted with an HKS wastegate actuator. The set-up benefits from a front-mounted Spearco intercooler plumbed in place by custom aluminium pipes and a Nitrous Express N-tercooler CO2-spraying system with a bottle that's been wood-grained too.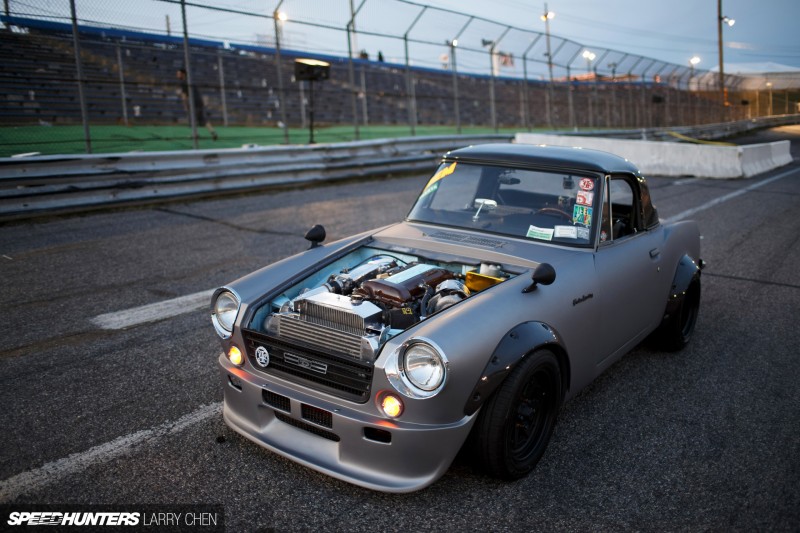 With supporting fuel and ignition modifications, tuning through its A'PEXi Power FC engine management has realised more than 350hp at the Datsun's back wheels, which is a plentiful amount considering the car's light kerb weight.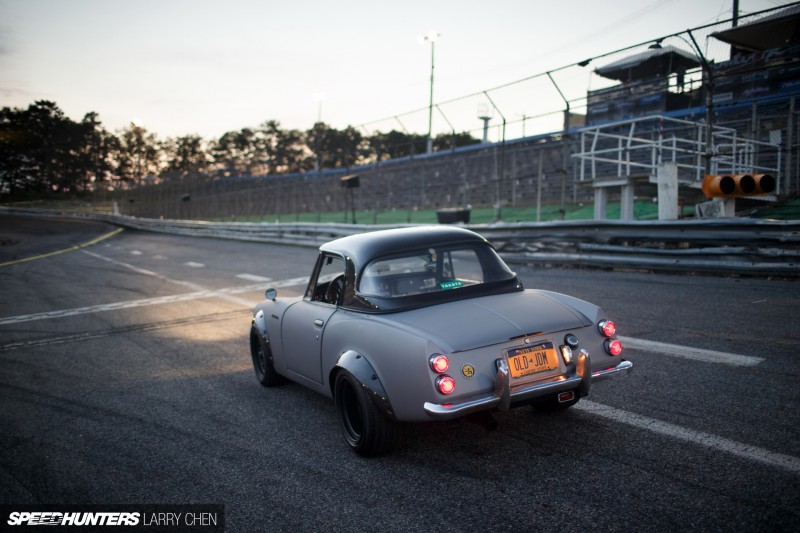 It comes as no surprise that the driveline has been built tough too. An S14 Silvia five-speed gearbox is used, with an ACT Xtreme clutch and custom driveshaft running out to a Mazda RX-7 GSL-SE (Series 2) LSD-equipped rear end that utilises 4.11 gears and heavy duty axles.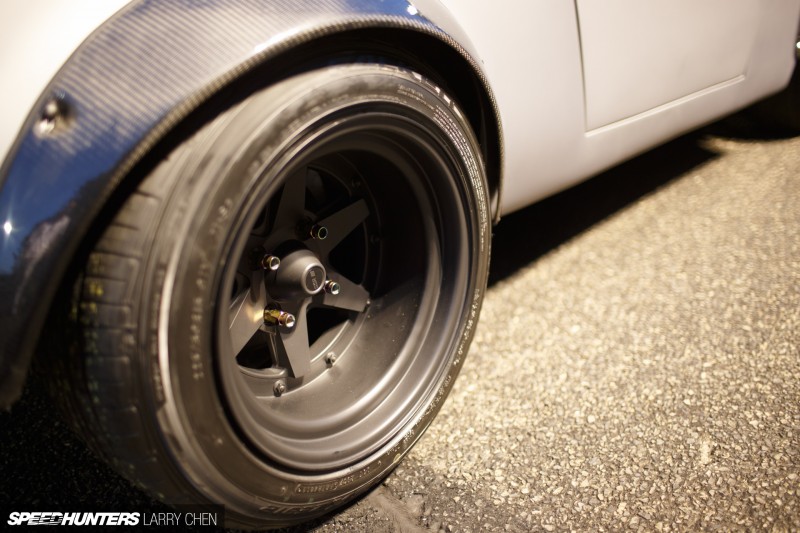 With 225/50R15 Falken tyres wrapped around 15×10.5-inch SSR XR4 Longchamp wheels, there's some decent rubber out the back, which is good, because it needs all the help it can get. The matte black finish dealt to the classic XR4s is a winner, don't you think?
Fast and fresh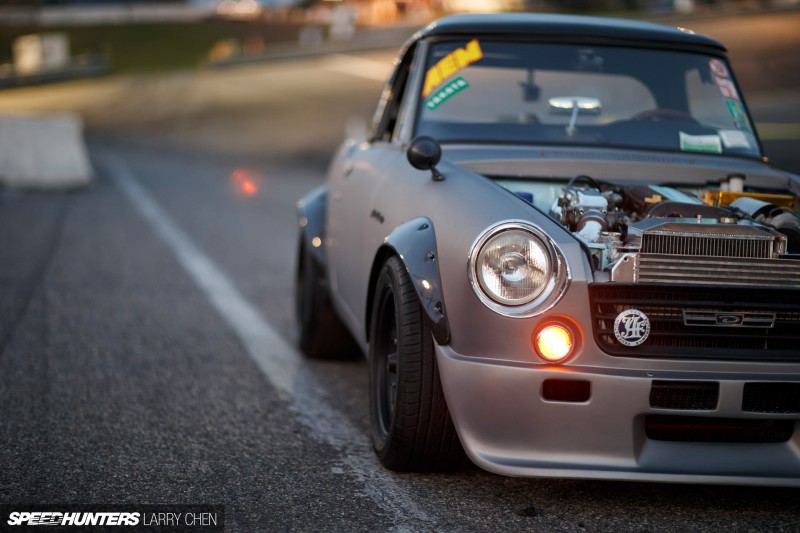 It might look innocent enough, but that's
definitely
not the case. Couple the powertrain with a Datsun Competition-spec suspension set-up and four-wheel disc brakes featuring Z32 300ZX gear on the front end, and I only imagine how many bags of fun the little Roadster must be to drive.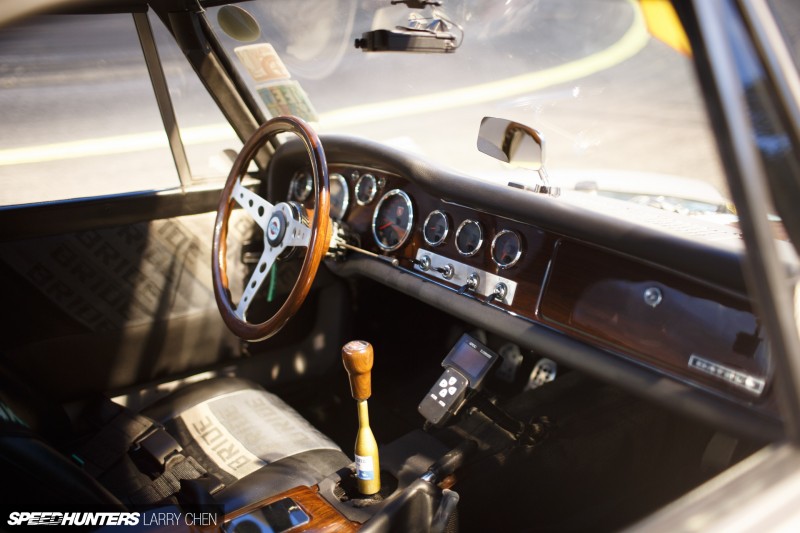 The interior re-fit certainly serves to enhance that experience. Being of face-lifted '68 vintage, the Datsun was originally fitted with a padded dashboard and safety switches. Willy's taken it back to the old school by retrofitting a much simpler '67 dash complete with toggles. More of that faux wood-graining completes the picture.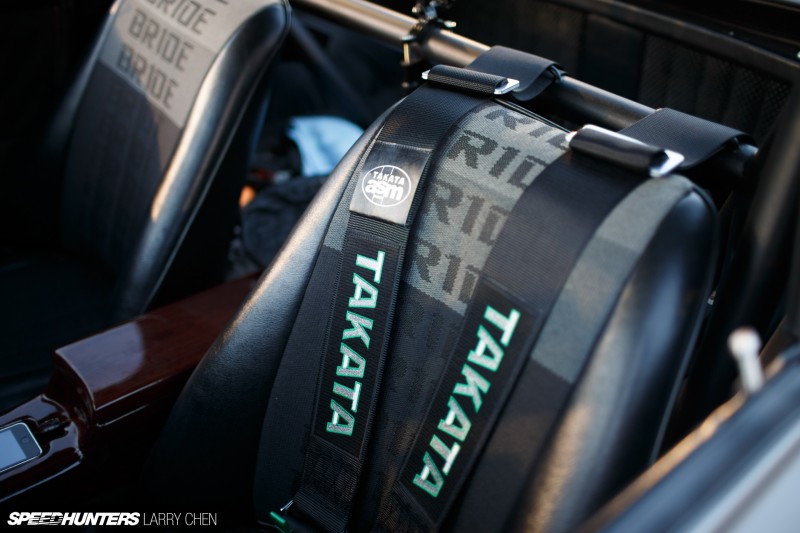 I like what he's done with the Roadster's original low-back bucket seats – a fresh lease on life with a Bride gradation fabric re-trim and strapped with Takata harnesses.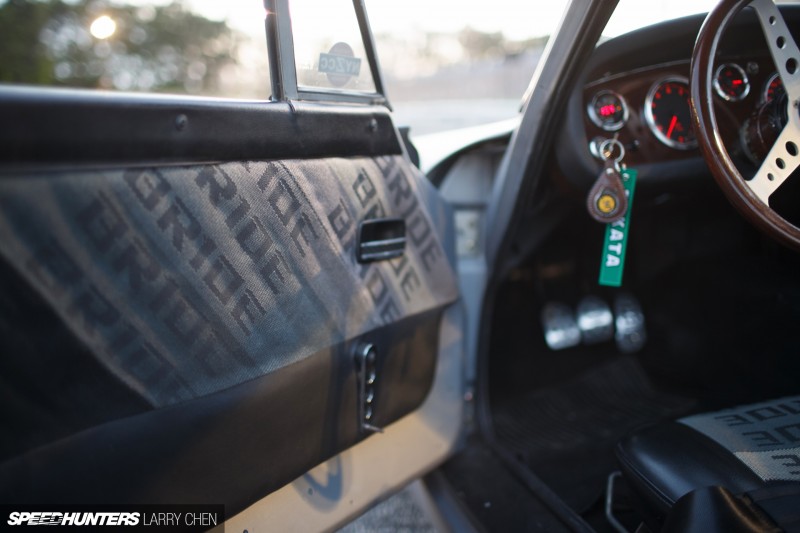 That's a theme carried over to the door panels too.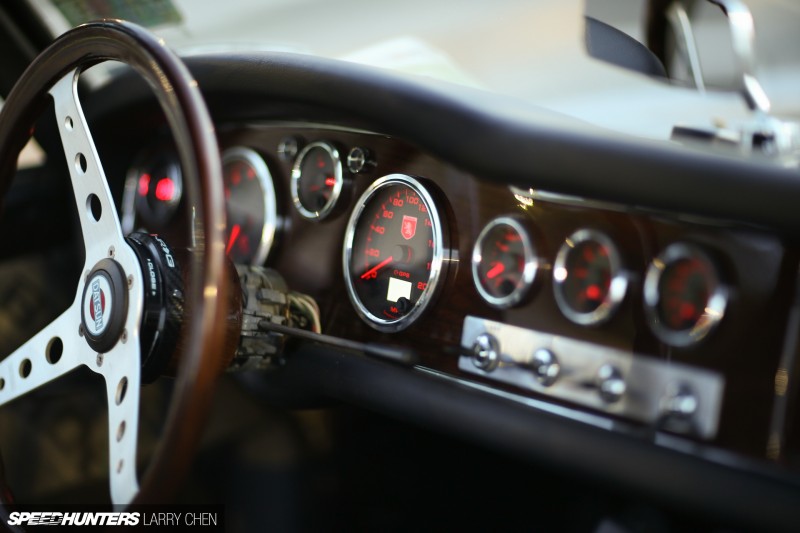 A much better idea than trying to get the original dials to integrate with the new engine set-up, the full collection of modern, yet retro-flavored gauges – including a GPS-metered speedo – are a cool touch.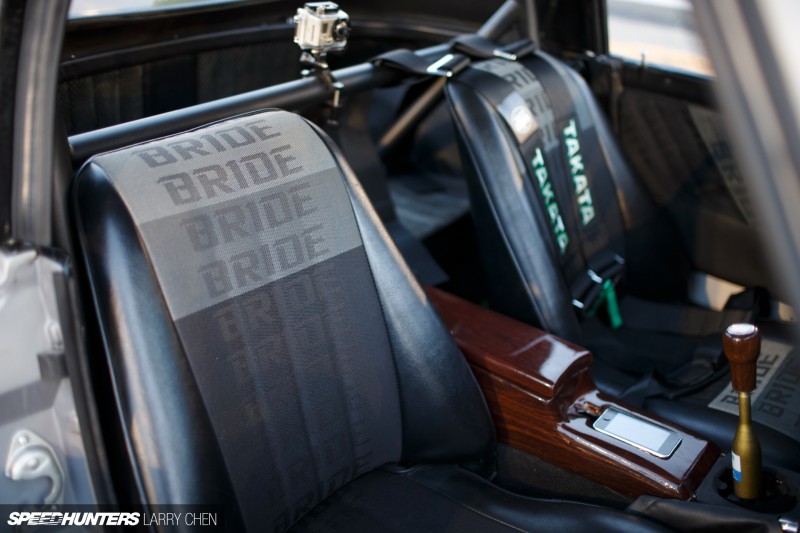 There are plenty of little details in the cabin too; like the Corona bottle shifter, and custom wood-grained console that's been modified to take an iPhone, which when clipped into position doubles as the audio system's head unit.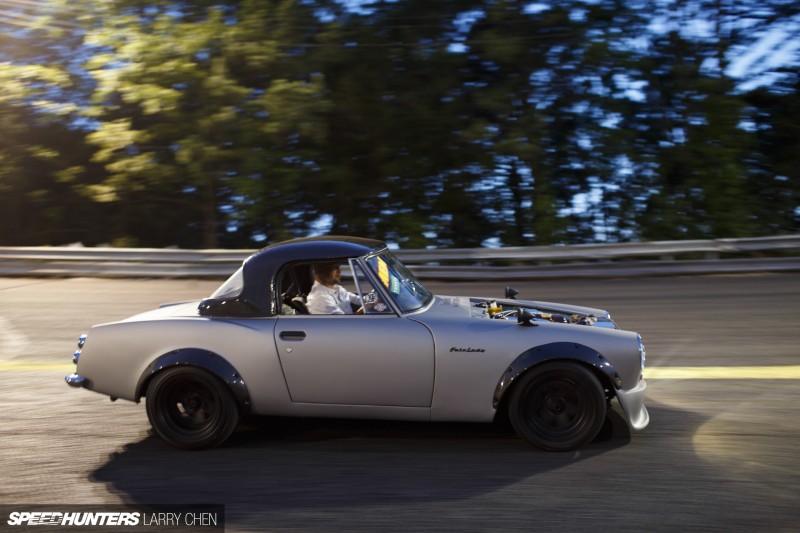 Reinventing a classic is tough work at the the best of times, so considering the start he got off to with this project, Willy must be commended for seeing it all the way through to completion.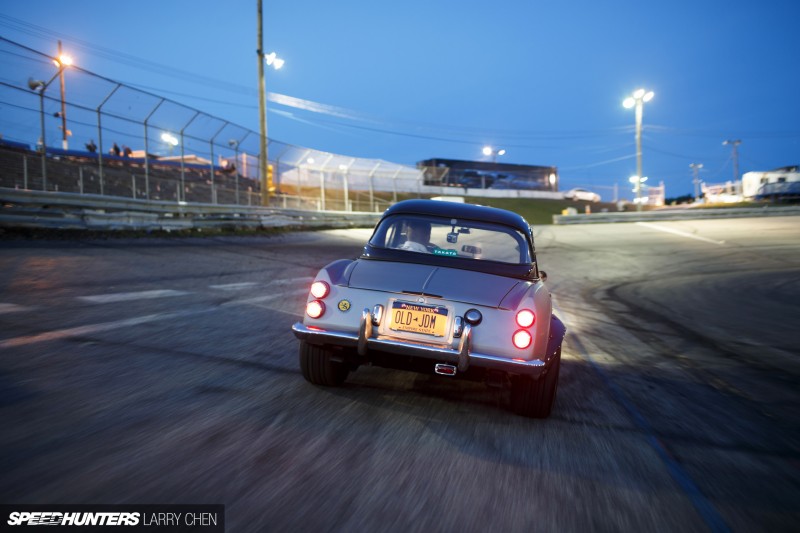 Walking away would have absolutely been the easier option, but in that case we wouldn't be here right now and Willy wouldn't have one of the coolest Datsun Roadsters around to enjoy for many years to come. And that's exactly what he's planning to do with OLD JDM.
www.speedhunters.com