BY Keith Charvonia  
When I think of beautiful vintage Japanese tin, the Datsun Sunny is admittedly not the first thing that springs to mind. Here's how to turn that assumption on its head though…
Starting with the pickup version of the Sunny, its owner, Dominic Le of Chasing Js, has created a '
Hakotora
' through the use of a
Hakosuka
(C10 Skyline) front-end conversion from 09 Racing in Japan.
The effect is dramatic, and that made this Datsun a real neck-snapper all week long at SEMA.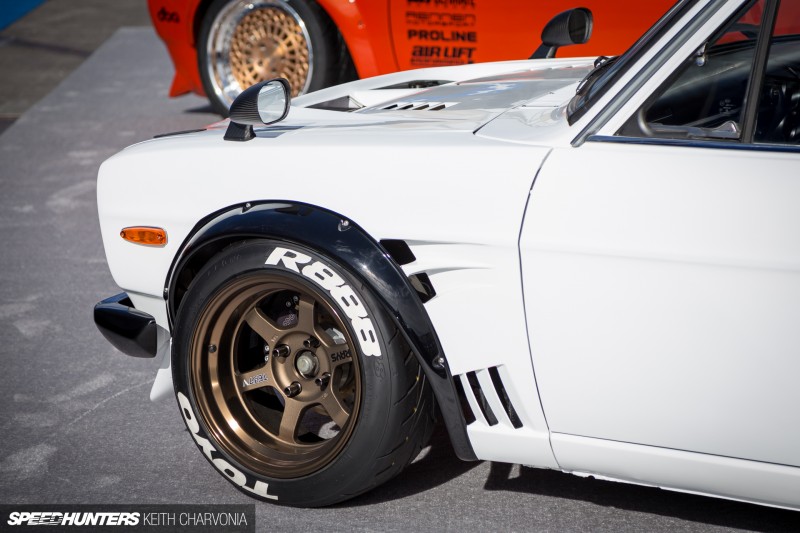 As part of the 09 Racing conversion, some wild vented front fenders complete with dry carbon fiber mirrors were added.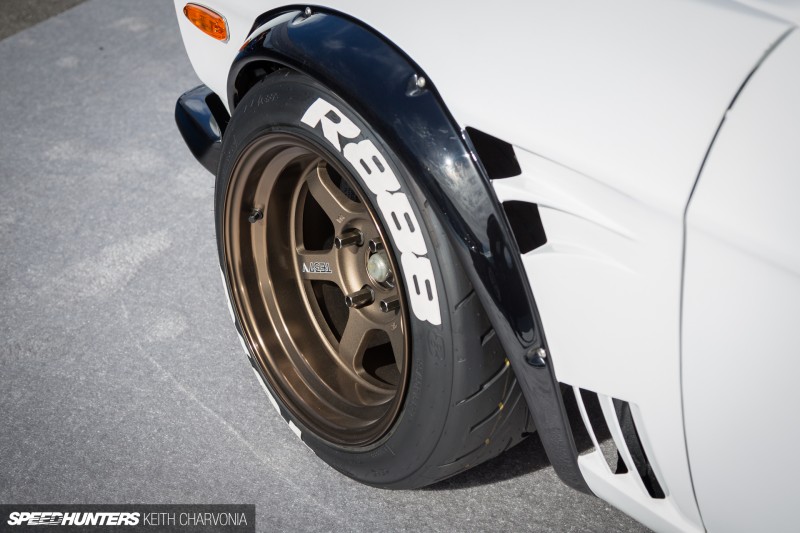 Integrated flares work well to contain the excessively-lipped 15×9.5-inch RAYS Volk Racing TE37Vs.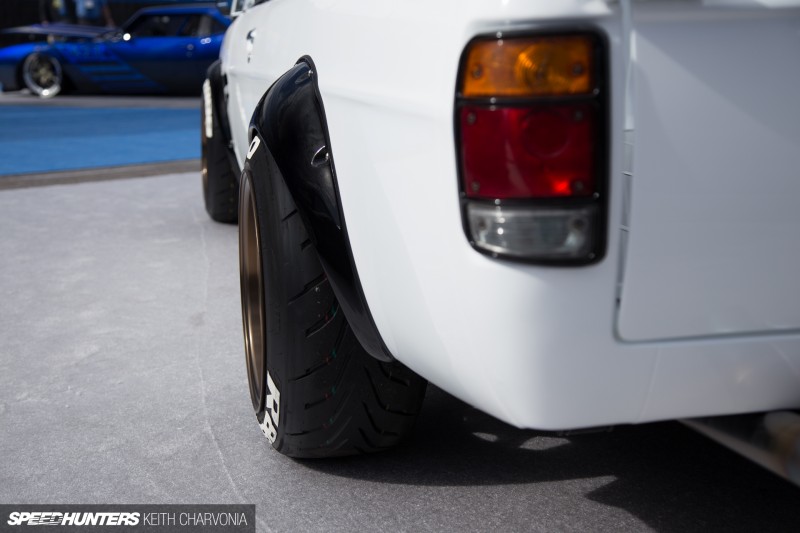 The rear end received similarly-styled 09 Racing bolt-on flares and 15×11-inch TE37Vs to carry the look through. Stretched Toyo Proxes R888s measure 195/50R15 and 205/50R15 front and rear respectively.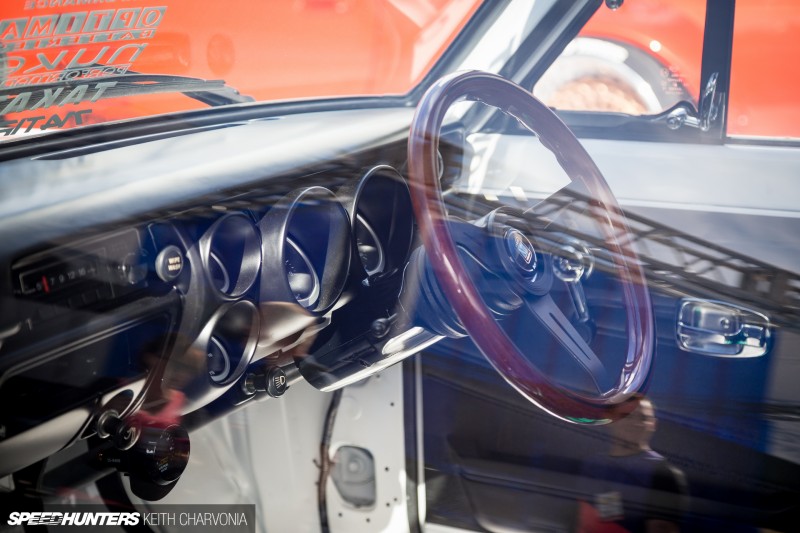 The interior featured a 
Hakosuka
 replica dash and console, Nardi wheel, harness bar and Autolook low-back race seats with Takata Racing harnesses. You can also see that the pickup is right-hand drive.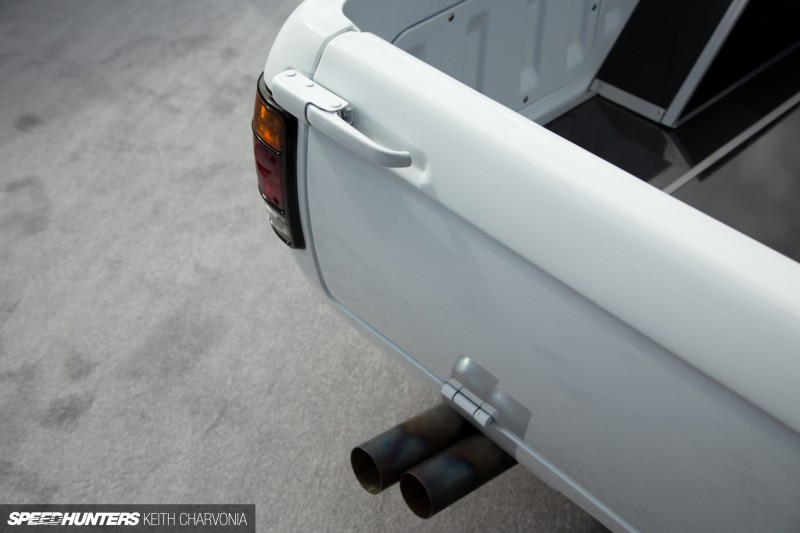 Factory tailgate latches were left intact; one of the few reminders that this is indeed a '70s pickup at its core.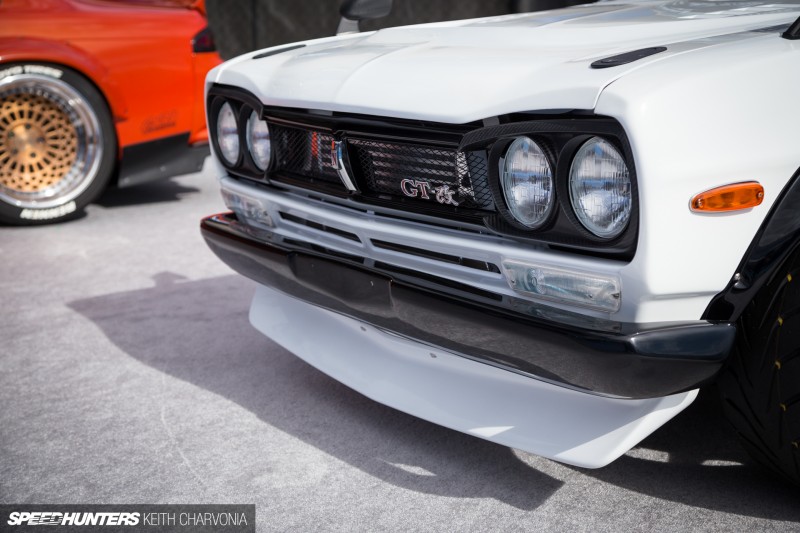 It's a shame the hood was down when I grabbed these shots, because there's a 
built SR20DET lurking beneath
. The only clue is an intercooler hiding behind the grille.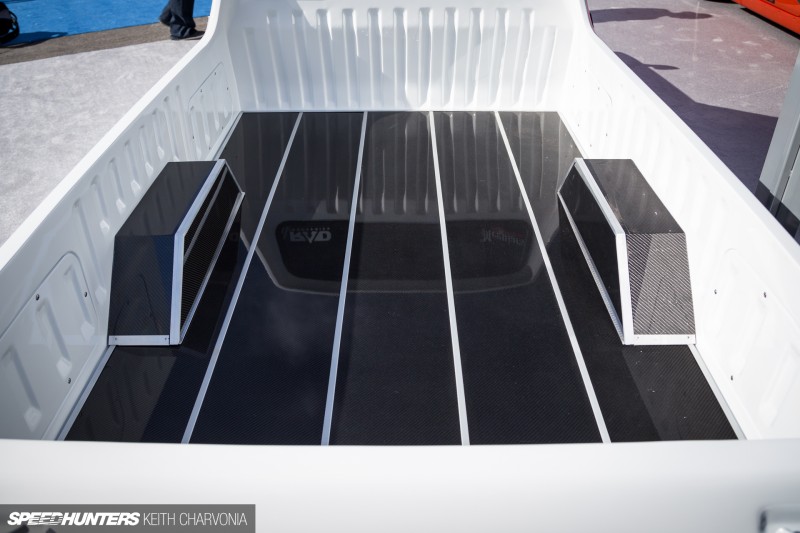 In the back, a new bed floor was built from carbon fiber panels and trimmed in brushed aluminum.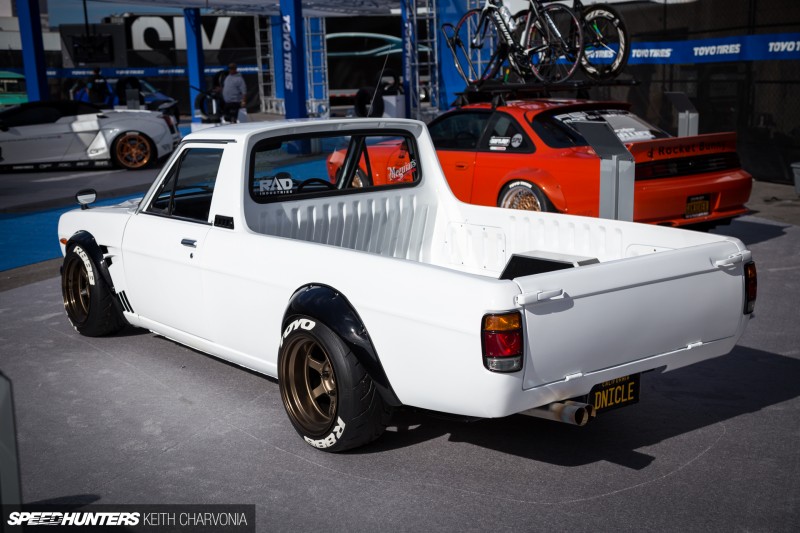 Custom Chasing Js suspension and a c-notched rear allows the stretched Toyos to sit right up against the custom arches.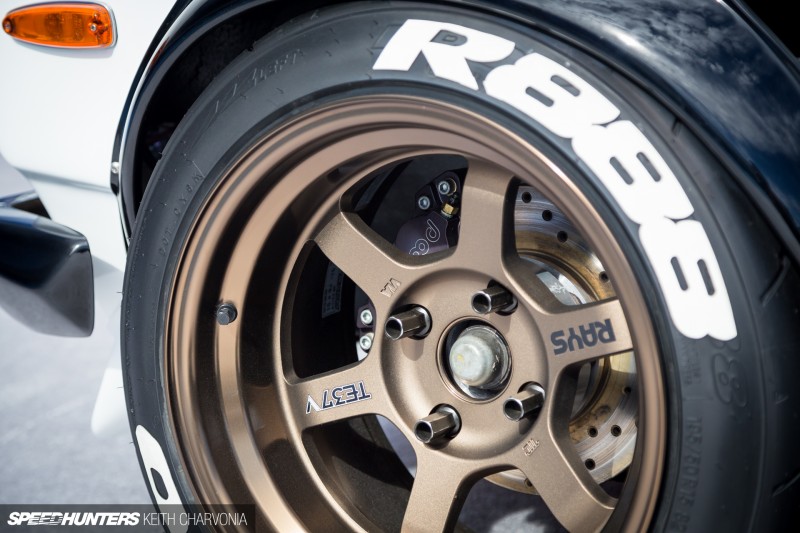 And behind the RAYS wheels I found Wilwood calipers with cross-drilled DBA rotors to round out what is a very nice build. Stay tuned for plenty more spotlights from SEMA 2015!
Keith Charvonia
Instagram: 
SpeedhuntersKeith
keith@speedhunters.com
www.speedhunters.com